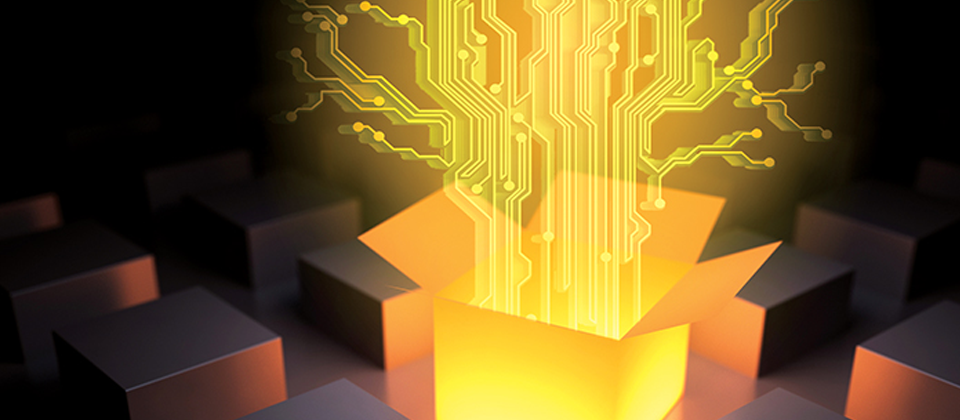 Leverage communications technology to build connections and motivate buyers
By: Richard Rutigliano, PriMedia Inc.
Every business needs to connect with customers and prospects and motivate them to buy. In the realms of deliverable fuel and home comfort, customer preferences are evolving rapidly, and it takes tremendous flexibility and agility to anticipate change and plan accordingly.
Recognizing that no two companies are the same and that every business is at a different point in its own pursuit of a healthy bottom line, I offer 10 ideas for differentiating your company and building strong connections with your ideal customers. I hope every reader can find one or two nuggets in here that help you in your particular pursuit.
Strengthen new customer intake. To optimize recruitment of new customers, you need an end-to-end system that puts you in front of your best prospects, promotes the company and its services in a compelling way, and makes it fast and easy for customers to sign on. Take a critical look at your current system, and make bold improvements wherever necessary. Starting with your outreach, make sure you are getting in front of the right people with a clear, effective message. Take a close look at your advertising mix, and if adjustments are needed, make them now. Are you sufficiently visible in organic search, pay-per-click and programmatic advertising? Do your recruitment goals match up well with any print or broadcast outlets, and are you making good use of those?

Zero in on your messaging. Are you sending the right signals to your best prospects? Are your ads attractive and smartly written? If you were a prospect yourself, would you respond well to your company's advertisements?

Continue your evaluation by examining the entry points to your website. Do you provide landing pages that align properly with your advertising, so that visitors can easily find the information and sign-up pages that they need? Is the process sufficiently clear and simple? Can you improve it?
Which superhero are you? One of the most important values you can create in marketing is a clear, compelling company image that makes you highly attractive to prospects and customers. Figure out what you do best and find ways to express that, so that your best prospects can understand the value you deliver and get excited about working with you. If your focus is squarely on heating and cooling, you can position your company as heroes of comfort and efficiency. Embrace the importance of excitement and enthusiasm in consumer choice, and produce messaging elements that focus on the joys of an extremely comfortable home and the intelligence of choosing high efficiency and advanced technology.

Maybe you provide an expanded range of services for the home and are looking to develop broad-based relationships with many potential entry points. Then you can position the company as superheroes of trust, convenience and advanced technology. You can use your marketing to get customers excited about having great service throughout the home and enjoying confidence and peace of mind regarding all their systems and appliances.

You don't have to be boastful in your marketing to position yourself as the best. Instead, imagine the kind of relationship your best customers want, and confidently portray yourself as the company with the experience, skills and intelligence to satisfy them every time.
It's all about the smartphone. With more Google searches now happening on smartphones than on traditional computers, it is vital for companies to target mobile devices as the core platform. Plan to optimize your company's presence on the mobile platform with a great combination of website, self-service apps and text messaging.
Top the charts. Search performance continues to be critical to your success. Prospects are always going to give their first, best look to companies that appear at the top of search results, so it's important to maintain high visibility at all times. Test the strength of your web presence by running searches for the services and products that are most essential to your bottom line. Use a combination of search engine optimization and pay-per-click advertising to ensure solid visibility where it counts the most.
The price is right. In the retail fuel business, the pricing of products and services is a critical factor driving profitability and company positioning. Financial experts constantly drive home the importance of targeting and achieving margins, and there are important marketing considerations in play as well. Begin by looking at your company's unique recipe for success. What choices do you want your customers to make that will drive your profitability and optimize your relationship with them? Can you bundle your services and products in creative ways that will appeal to customers while improving your bottom line? Are there services that combine logically in a premium package?

If you see potential for bundling, brainstorm your ideas with your marketing agency. By incorporating online enrollment applications for budget plans, price protection and service contracts, you can create a beautiful, functional sign-up portal that pleases customers and accelerates growth.
Flex your tech. If you use advanced technology to improve your business processes, celebrate that in your marketing. Consumers want to work with smart, capable companies, and you can improve your appeal by touting your strong back-office software, fleet routing, tank monitoring and the like. Infuse your website and other marketing materials with references to the technology you use, and demonstrate why your customer service and cost structure are better than your competition's.
Leverage your customer data. Modern consumers love personalized data, and many fuel companies have lots of energy usage data that goes largely untapped on the customer service side. One great way to turn the heads of today's homeowners and business owners is to serve up that data proactively in attractive forms. When you give customers a window into how they are using energy, you look progressive, interactive and smart. Check with your digital marketing agency and providers of equipment such as tank monitors to explore how you can connect customers to their usage data.
Strengthen your core. Initiate a process of updating your core marketing components, particularly your name, logo, tagline and messaging language. Identify the core value proposition you expect to have in the years ahead and work with your agency to develop a fresh look and tone that will express who you are with great clarity and appeal. Identify all the different uses you'll have for these elements, and develop a plan and sequence for rolling out your new look and feel. If you are already communicating well about the role you play in improving your customers' lives, you can implement the new elements without a lot of fanfare. But if your current look and message under-represent all the things you do, plan on launching campaigns to promote your new look as a reflection of how the company is changing with the times.
Tell the story of today's Oilheat and propane. When compared to competing fuels such as natural gas and wood pellets, Oilheat and propane stack up very well. Both fuels are benefitting from increased North American energy production, and both are delivered by local, independent companies like yours without the need for billion-dollar, ratepayer-subsidized pipelines. Oilheat is also rapidly shedding its environmental baggage, thanks to the ongoing transition to reduced-sulfur bioblends. If natural gas conversions are a threat to your business, use blogs, local news outlets, newsletters and websites to share the good news and draw attention to your company. And remember, you're not alone in this struggle: The New England Fuel Institute, the American Energy Coalition, and many state and regional associations are generating excellent information that you can share.
Be a change agent. Upheaval and disruption have roiled the energy marketing and home comfort industries in the last decade, and the pace of change will probably accelerate in the years ahead. Companies that remain flexible and embrace change as an operational assumption are better prepared to look down the road and seize opportunities ahead of the curve. They can evolve to anticipate consumer expectations and actually shape the home comfort and home energy usage marketplace of the future. Allocate resources to studying the future in a purposeful way. Assign that responsibility to an individual or a committee with a requirement to report out periodically. Consider opening your futurism project up to your base and the general public through a blog. Your interest in the future of home comfort and home energy usage can reflect very positively on the company and help you build affinity with present and future customers.
At PriMedia, our passion is helping companies improve the bottom line by making strong connections with their best buyers. Let's talk about your company's success. Please give me a call at 800-796-3342 or email me at rrutigliano@primediany.com.