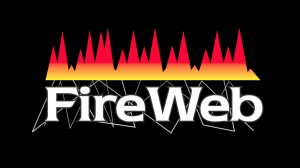 FireWeb offers hard-hitting, customized, fully integrated marketing solutions that ignite your online presence. Imagine a comprehensive array of services that can boost your Internet presence, increase your organic ranking, take advantage of the mobile revolution, drive new customers to your website, create relationships on social media, send text messages at will, reach people who've visited your website, tackle email marketing, keep track of your online reputation, and so much more!
Completely Customized
FireWeb provides clients with a comprehensive range of services to enhance their Internet presence and leverage trends in digital communications. We know that not every company wants or needs every service – that's why FireWeb's products are designed to work as individual campaigns or combined into a broad-spectrum, cohesive integrated program.
Scalable Programs
FireWeb is completely scalable to your company's position. Light up the Internet with a pyrotechnic extravaganza, including SEO, SEM, display advertising, social media marketing, reputation and directory management, blogs, press releases, text and email marketing and more. Or start smaller with one or two programs, and build from there. It's all up to you.
Find out how FireWeb can ignite your web presence – contact us for your no-obligation consultation.