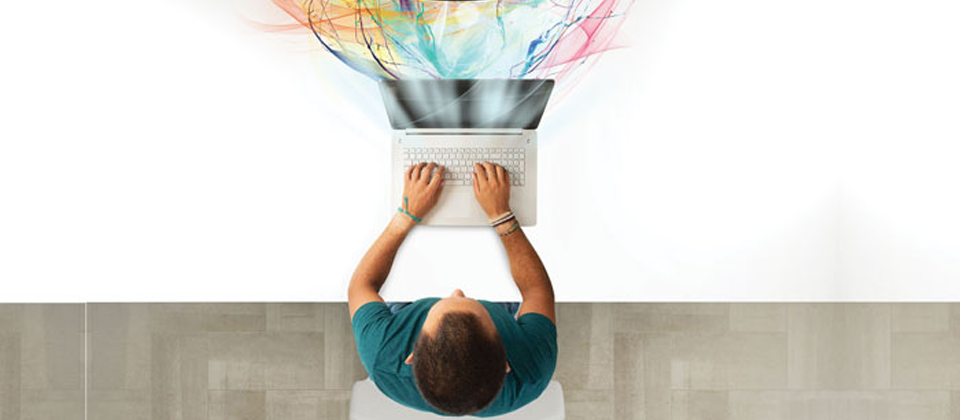 Eleven ways to encourage customer feedback and attract more business
By: Richard Rutigliano, PriMedia Inc.
Can customers and prospects in your local market differentiate between your company and its competitors?
Yes, they can, provided you are taking proactive steps to set yourself apart and accentuate the value you deliver.
Fuel companies and HVAC providers are inevitably equalized in the public's eye by what they sell: identical commodities, similar durable goods and lookalike services. Nonetheless, one business can separate itself from the pack by attending to the details of how people really choose service providers.
I have recently written about how to strengthen recruitment and retention by improving the company's image, messaging and customer convenience. (Visit Oil and Energy Online to view more articles on marketing.) This month, I am focusing on how to use customer reviews and testimonials to gain a competitive edge.
Reviews aren't just for restaurants. On Yelp, a leading review site for local businesses, the third most reviewed category of business is "Home & Local Services," trailing only "Shopping" and "Restaurants."
Consumers are highly reliant on reviews and commentaries from customers who have gone before them. The 2014 Local Consumer Review Survey by BrightLocal indicated that 88 percent of consumers have read reviews to determine the quality of a local business. Thirty-nine percent said they read reviews on a regular basis. Seventy-two percent said that positive reviews make them trust a local business more, and eighty-eight percent said they trust online reviews as much as they trust personal recommendations. The survey also shows that consumer reliance on reviews has increased in each of the last three years.
Consumers invariably want to make the best possible choice when selecting a service provider. This is particularly true with fuel companies and HVAC contractors, because (a) there is a lot of money involved, (b) the choice directly affects their homes and families, and (c) they are worried about making a bad choice.
Fuel distributors and HVAC contractors tend to do customer service very well. If yours is an attentive company that does a lot of great work and keeps mistakes to a minimum, there is probably a solid reservoir of goodwill in your customer base. It makes sense to stir the pot and try to get your customers to post reviews online and provide feedback that you can use in testimonials.
It does not matter that you might get an occasional bad review. Yelp's 2015 Fact Sheet shows that 33 percent of all Yelp reviews were for three stars or less (on a scale of one to five stars). Bad reviews are an inevitable part of the process, and your reviews will probably mirror your performance quite accurately.
Fuel companies and HVAC contractors who leverage positive reviews effectively in marketing and sales can remove barriers for consumers and make it easy for them make a choice. When a company embraces the culture of feedback and reviews, it creates an aura of confidence that can be compelling for both prospects and customers.
Here are 11 suggested steps to get make customer feedback and reviews a prominent part of your marketing—and, of course, to increase business.
Take inventory. Look at the reviews that are already online as well as the customer testimonials you have in hand. How plentiful are they, and how do they reflect on you? If the current inventory is good, you might need only to use what you have more effectively. Most companies, however, will want to increase their count of reviews and testimonials and generate as much positive buzz as possible.
Make this a company project. When you decide to encourage customers to share their opinions of your company, it is a companywide project. Start with yourself and your top managers. Form a general strategy with your marketing agency, and then bring your staff onboard. Every manager and employee who has customer contact is influencing customer perceptions, and they all need to nurture relationships every day. Explain the plan, ask for everyone's total commitment, and solicit ideas from the team.
Develop a company persona. Customers perceive your company as having a culture and persona, whether you like it or not. As you encourage greater customer participation, it is essential to take control of your voice and image. If you have not already done so, you'll need to cultivate a friendly, colloquial style that encourages friendly, online conversations. Think of Progressive Insurance and the "Flo" persona they have created with actress Stephanie Courtney. You don't need to be like Flo, but you do need to cultivate a consistent, friendly style that models how customers should talk to you—and talk about you. Use it in every communications channel: telephone conversations, sales calls, service calls, advertising, newsletters, customer letters, websites, social media, message on hold, etc.
Engineer great customer experiences. As I look at the great reviews that many of PriMedia's clients are getting, one thing jumps out time and time again: Customers love professional treatment. Many reviews pertaining to installations address the entire customer experience from the first sales call to the final walkthrough on the new equipment. When a company masters the art of the experience, customers gush with admiration. It's easy to understand. We all are consumers and customers ourselves, and we are regularly exposed to thoughtless employee behavior that bewilders us and begs the question "Who is training and managing these people?" Then when we come across that rare company that creates great experiences by doing everything right at every step, we want to find the people who engineered it all and shake their hands. Your customers are just like you in this regard. Make them want to come find you and shake your hand. And imagine what those ecstatic customers will say about you in their reviews—and how their words will influence people trying to decide whether to do business with you.
Create a presence on all review sites. Customers review companies on a variety of sites, with the big names being Yelp, Google and Angie's List. There are also specialized sites like HomeAdvisor.com and numerous localized sites. Find all the sites that are relevant to your company and your market and post an optimized company profile. PriMedia uses specialized software to help clients achieve consistency across multiple review sites (which is vital for SEO purposes) and to monitor reviews.
Add a reviews portal to your website. Gather up the links for all the review sites you use and create a bold presence for customer voices on your website. Anticipate that prospects who are considering hiring you—as well as customers who or visiting the site to check their account or pay a bill—are eager to know what people are saying about the company. Indulge them with a conspicuous banner on the home page that repeats throughout the site.

Ignore the voice inside you that worries about the bad reviews you have received. By creating an easy, highly visible path to your reviews portal, you are signaling transparency and confidence—highly attractive traits in the sociable online environment. Today's customers know that bad reviews happen—and that good companies are confident enough to let it all hang out. Create a reviews portal that makes it clear you want people to see your reviews and add new ones, with links to current reviews and a note about how they can review you. Incorporate the customer testimonials you gather in the same portal, and post PDFs of any notes you receive alongside the transcribed text.
Talk up reviews with customers and prospects. Once you have your ducks in a row, execute a communications strategy with your customers and prospects around online reviews. Devote at least a full page in your next company newsletter to reviews and at least a half a page in every subsequent newsletter. Share examples of the good reviews you have received. You can also send your customers letters that discuss the importance of reviews and urge them to participate. (Do not rely on social media to spread important news like this, because you sacrifice far too much reach.) In all customer communications about reviews, use the friendly, confident voice discussed above. You should expect customers to mirror your tone and pick up on the suggestions you make about the quality of your work and the dedication of your team. Also, the confidence you express in the review process is a vital part of the message.
Encourage direct feedback. Like reviews, customer testimonials help build trust and enthusiasm for your company. A lot of your happiest customers may not review you online, but they might provide feedback after a service call or an installation. Make it easy for them with easy-to-mail response cards that you leave behind at every visit, and give them the option of sending feedback online as well. You'll gather comments you can post online as testimonials. Use all your communications channels, particularly the company newsletter, to let customers know that you want honest feedback about your work. Customers will like you better for soliciting their opinions.
Respond effectively to all reviews. The reviews arena might well be where prospects and even customers make their final decisions about whether to use your company or a competitor—with thousands of dollars at stake. Be disciplined, and use your company persona and voice to respond to reviews, good or bad. In the case of bad reviews, always remember that the most important audience is the readers, not the reviewer. Forget how you really feel about the customer (if you know who it is); a review site is a stage where every word and nuance matters. Model your excellent approach to customer service in your responses, because that is something every reader will check out. Be just as deliberate answering positive reviews to ensure you come across well for the audience and not just the reviewer.
Monitor the results. Watch all the review sites closely so you are on top of everything that is being said about you.
Maximize your mileage. Commit enthusiastically to reviews and testimonials, and then maximize your return. Include samples of your reviews on your home page, in your newsletters, advertising, brochures and social media. Every time you get a great review, post it on Facebook. You can even post your bad reviews after you have responded well and received a satisfied response.When you show your market that you are comfortable being open to public evaluation, you send a great message about your company. Get people talking, and enjoy some nice improvements in company morale—and the bottom line.
If you want ramping up your customer reviews, PriMedia is happy to help. Please give me a call at 800-796-3342 or email me at rrutigliano@primediany.com.